Carpet cleaning is a complex process. There are so many options, it can be difficult to choose the right one for you. Traditional carpet cleaning methods use excessive water and require proper drying. Even though these methods are highly effective, they can spread water throughout the house. This is especially true if the carpet has been dried incorrectly. A carpet with moisture in it can lead to mold, mildew, and even rot growth. They can not only cause damage to the carpet, but they can also trigger allergies and lead to other health problems. Dry carpet cleaning is a more effective cleaning method that can avoid these problems. It is quick, efficient, and safe.
Learn more about Dry Carpet Cleaning
Dry carpet cleaning uses very little water and drying time is fast. This method of cleaning involves chemical technology that uses special machines to clean carpets in low-moisture conditions. Dry-cleaning methods ensure carpet longevity and healthy cleaning.
These are some things you should know about dry carpet cleaning to make your carpet cleaning easier.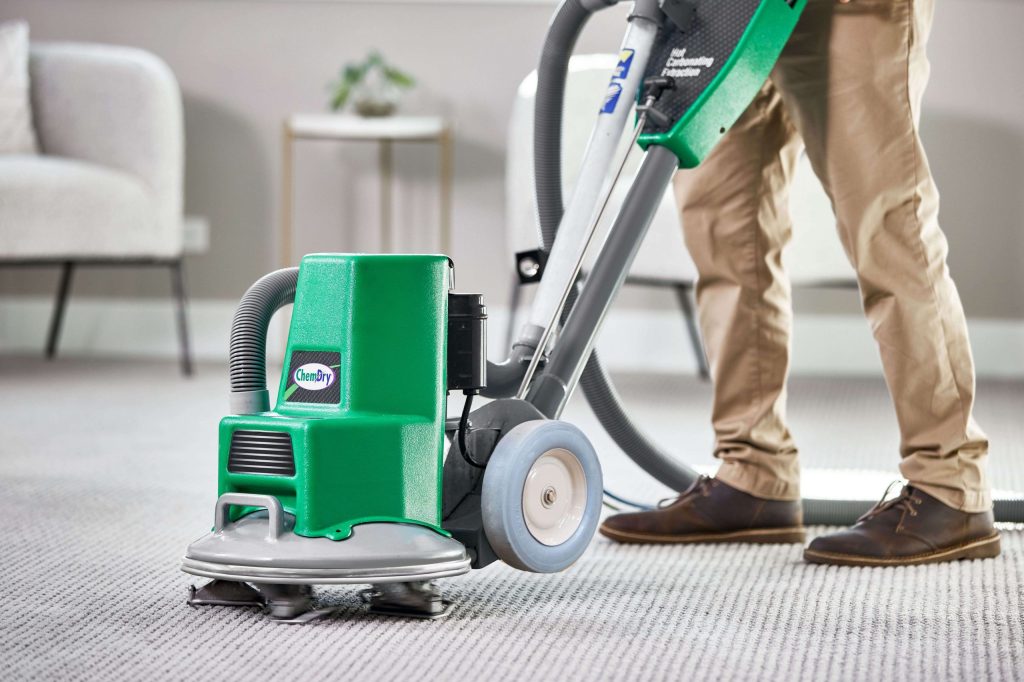 Vacuuming
Although vacuuming can be an effective way to clean carpets, it will only remove between 80% and 90% of dirt from the carpet. After vacuuming, there is still a possibility of 10% to 20% dirt remaining. Carpets can be damaged by dirt, oil, residue, grease, and moisture.
Vacuum cleaning powder
Dry carpet cleaning is akin to powdered vacuuming.
This cleaning method begins with removing dirt, dust, and other materials from your carpet using a powerful vacuum cleaner. Next, use a spot cleaning method to remove stubborn stains. Finally, the carpet should be dried.
After these two steps have been completed, the carpet can be treated with powdered cleaner material. It is either pre-moistened or sprayed with water or a cleaning solution. After the powder has set, it is machine bushed. The powder penetrates deep into carpet fibers to absorb oil and grease. However, it does not damage the carpet. The powder can be removed from the carpet with high-powered vacuuming. You can also read about Carpet Cleaning – The Myths About Carpet Cleaning by visiting https://royaloakcarpetcleaning.com/carpet-cleaning-the-myths-about-carpet-cleaning/
Benefits of Dry Carpet Cleaning
The dry carpet process uses very little water and dries the carpet in just two hours. This is a great option for commercial locations that require a quicker turnaround to ensure their work doesn't get interrupted. This method is also eco-friendly because it uses very little water.
Dry carpet cleaning is not like traditional methods of cleaning. Carpet can be damaged by excessive moisture from hot or steam cleaning. Dry carpet cleaning can prevent these problems. Dry carpet cleaning leaves no residue so the time between each cleaning can be extended.